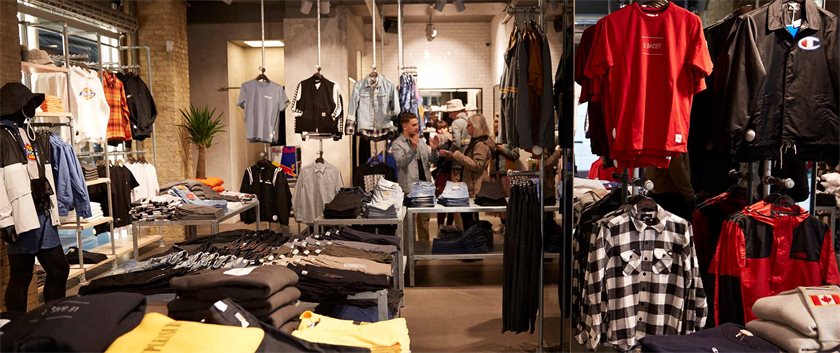 qUINT is a national chain with multibrand stores all over Denmark
We keep it real at qUINT and we'll keep it real as long as qUINT customers feel they belong in what we call 'organised street'. qUINT operates 16 multibrand stores based on our motto 'our stores should feel the way the street feels, the way your life feels' – a life where the everyday, the clothes, your digs and maybe even your love life – it's all street– and the many different looks that we stock gives you the freedom to create your own look, your own style and your own lifestyle.
When you stand in a qUINT store, the sound of the street comes with you – remixes, beats, bootlegs. We play it all while you get expert help from our fresh, buzzing, high-on-the-beat boys. You feel you belong and you get among the merchandise. You get to touch and feel the so-nice gear from leading fashion brands and maybe even get a surprise when you find a style that you least expected. And the unexpected, the atypical, the offbeat, that's what makes qUINT different from all the other fashion stores.

Even though at qUINT we don't really like to label styles, we can sum up the clothes with one phrase – street fashion. But street fashion has a lot of different dimensions, covering all kinds of look – college, casual, underground, jeans, sports fashion, and all things baggy. This is why it isn't only our primary target group of men aged 15 to 25 who go shop-amok among the so-nice styles, but any man who wants an individual look that's right at the edge – and maybe even beyond.
At qUINT stores, we love it when you get among the merchandise. But can also visit the qUINT web shop on your computer and take your own good time and check out all the so-nice gear, find inspiration with the new trends and join the customer club.