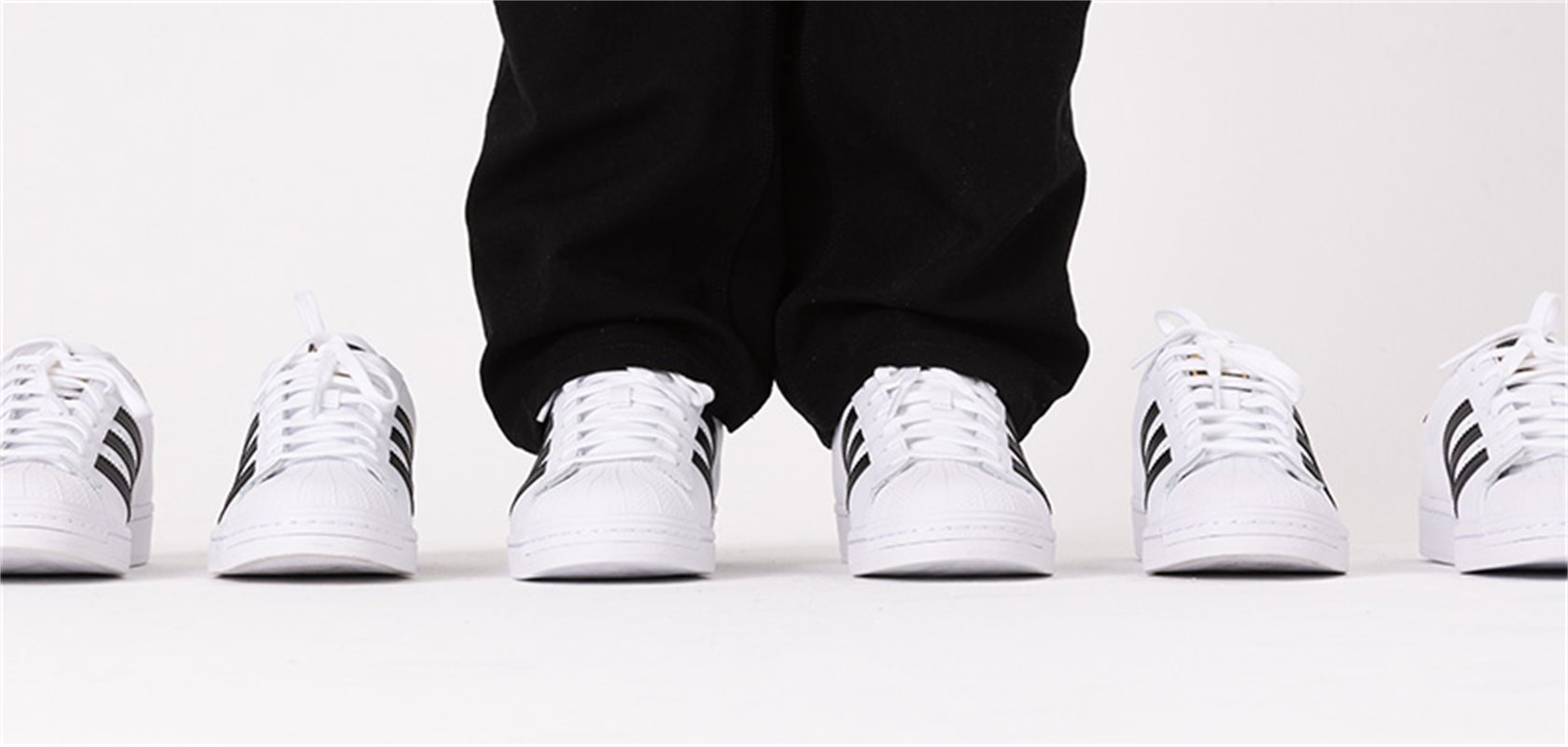 Adidas fashion wear and sportswear
Everyone knows Adidas, which testifies the company has influenced the world of sport and fashion for a very long time. The company is German and was founded in 1924 by two brothers – Adolf and Rudolf Dassler. Adolf Dassler convinced the American Olympic sprinter Jesse Owens to wear a pair of their sprinter shoes, and after Jesse Owens won four gold medals at the Olympic Games in Berlin in 1936, sales of the shoes exploded and remained bestsellers. The company continues to be most famous for Adidas footwear – with the characteristic three stripes on the side of the shoes. The company has extended its product range and now produces clothing every sportsman needs.
Adidas T-shirts and Adidas shorts for all kinds of sports
Going out to play tennis, golf or football? Adidas always has the ideal T-shirt for your particular favourite sport. At qUINT, we make sure that our shelves are filled with apparel from the leading brands and this is why we have put together a large selection of Adidas T-shirts, shoes, shirts and sweatshirts. Many celebrities have already had the honour of wearing the famous Adidas three stripes logo and Adidas' sponsorships cover all kinds of sports in every continent in the world. Even the Danish national team played in a special kit in 2004 that was specifically designed for them. If you also want to be fashionable, then check out or online shop and become inspired by our tempting Adidas selection!
You are always modern when you wear Adidas footwear
Adidas has now gone beyond sport and has conquered the catwalk with their 'Originals' collection and the latest fashion, which you can wear for everyday activities. Their style is based on their sports roots and therefore is casual. If you love the sporty look, Adidas is perfect for you. For example, see the great-looking Adidas sweatshirts, which look great with a pair of jeans and a cap. The sweatshirts often have the characteristic three stripes along the arm, so the whole world knows you are fashionable. This has been the classic signature of the brand for a long time, but the magic has not disappeared nor will it ever disappear.
Buy Adidas online at quint-shop.com
We are proud of our selection of fashionable clothes from Adidas and we are always looking for new designs and collections that you will find interesting. Our assortment is constantly changing, so if you fail to find what you're looking for today, take another look tomorrow. It is important to realise that you feel you are in safe hands when you shop in our online shop. If you have any questions, then please contact us. Our skilled staff stand ready to provide assistance and will do their very best to help you expand your wardrobe with the latest fashion.