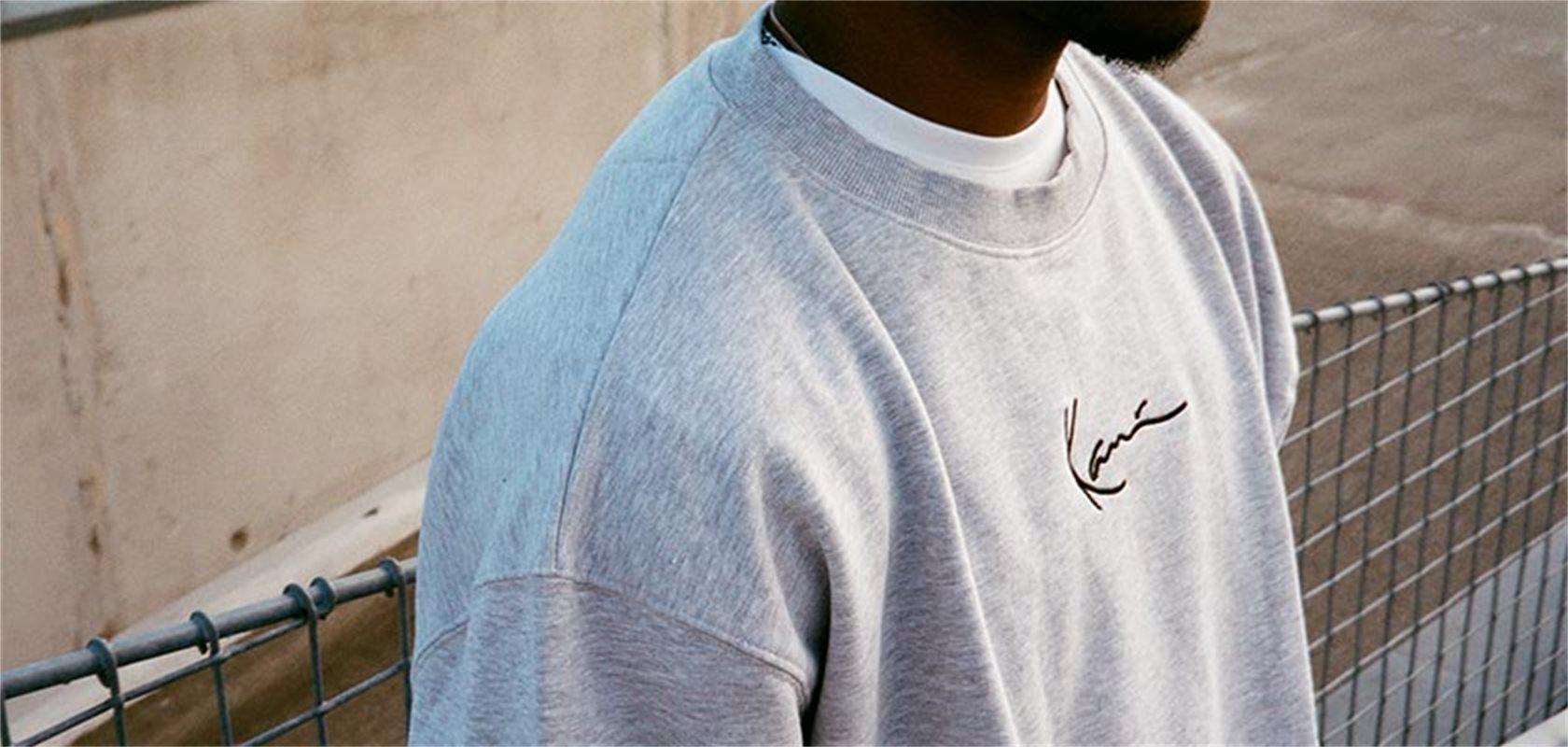 Style and attitude with Karl Kani sweatshirts and T-shirts
The new Karl Kani trends can inject style and attitude into your life. The incredibly popular 90s brand is back with new releases that once again are based on rap and hip-hop culture. A passion for design and hip-hop permeates this brand and the man who created the collection from scratch has based it on his own dreams and wishes. When Karl Kani first made it big in the 1990s, the major rap and hip-hop icons were 2Pac (Tupac Shakur), Nas, Diddy and Notorious B.I.G – so the brand is highly respected. Today, the iconic streetwear brand from Los Angeles is also loved by contemporary popular rap and hip-hop and hip-hop stars. For example, Tyga, Chris Brown and Migos have been seen wearing Karl Kani T-shirts and sweatshirts. At qUINT, we have a large selection of Karl Kani streetwear, T-shirts, sweatshirts and track jackets. There many different looks and colourways, so you can supplement your own unique style.
16-year-old William makes his own mega brand
Karl Kani or William as he was called at the time, grew up in Brooklyn and his style has inspired hip-hop and street culture. When the 16-year-old William could not find clothes that matched his style, he decided to make his own brand of clothing. Both friends and strangers noticed the new style and William started to get more orders. He was unsure of whether he should take his business to the next level. He decided to take a chance and changed the name of his brand to the name we know today. In 1989, he moved to Los Angeles to follow his dream.
Popular in over 25 countries
Today the brand is sold in 25 countries in Europe and has 13 stores in Japan, including one in Harajuku. Despite success, the company stays true to its brand. His passion for quality and craftsmanship has meant that Karl Kani continues to produce all of its streetwear in the USA. Therefore, when you buy an item of this streetwear, you are acquiring a piece of American entrepreneurial culture. The brand is based on the dream of creating a new local style for younger and older men, but with Karl Kani's entrepreneurial DNA, the brand and its large assortment of clothing has spread to several continents.
Buy Karl Kani at qUINT
At qUINT, we focus on dressing our customers in the coolest streetwear from popular brands from all over the world and this is why we have put together this selection for you. For example, check out the new trends and streetwear from Karl Kani, such as sweatshirts and T-shirts, which with their unique colour look and attitude will be a great addition to your wardrobe. Find the apparel on this page. We're always ready to help you. We will definitely find something that matches your style.